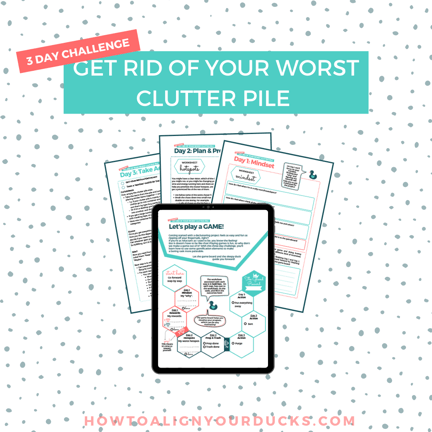 Since you're on my email list already, you should be good to go now! But to make sure the tech is working, please check that you've received the challenge confirmation email!
If you're not a member already, head over to the How To Align Your Ducks Facebook group and join the bunch of fellow challengees for tips, support, and accountability during the challenge and beyond!
Can't wait to bust some clutter with you!
- Ilona